We all know how annoying it is to arrive home after doing the weekly shop and find that we've bought an item that we don't want because the labelling looked the same as the product we intended to buy. The same applies to medicines, although the consequence of purchasing or being dispensed the wrong product could directly affect our health.

The outer packaging of a licenced medicine plays a key role in identification of the correct product by both healthcare professionals and patients. The Product Information Quality Unit investigates complaints where similarity in packaging has caused problems and the following advice is intended to help companies avoid pack similarity within their portfolio.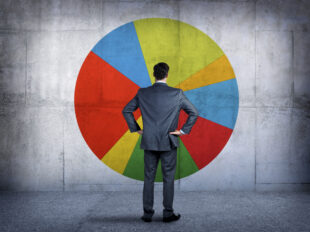 Planning for the future
Try to incorporate enough variable elements into your pack design to allow unambiguous identification of the medicine in the pack. You may start out with a portfolio of 20 products or fewer but we know that company mergers and change of ownership applications can lead to portfolios rapidly increasing over a relatively short space of time and future-proofing pack design will minimise the likelihood of similarity issues.
Many manufacturers use colour to differentiate packs – one colour to identify the medicine in the pack and a contrasting colour to highlight the strength. It is important when planning a colour chart that there are enough unique colour combinations that can be applied to a growing portfolio.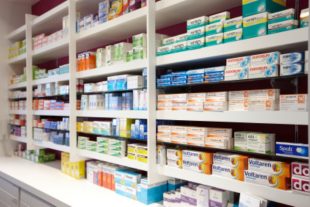 How medicines are stored
Think about how your packs will be stored in pharmacy, on shelves for self-selection and in the home.
It is important that products with look-alike or sound-alike names, those stored alphabetically in pharmacy, commonly co-prescribed medicines and those likely to be positioned together for purchasing by patients can be easily differentiated.
So,
avoid colour coding – always using the same colours to highlight the lowest, middle and highest strengths of your medicines, increases the risk of pack similarity and can encourage identification solely by colour
assign different colours to individual active ingredients rather than classes of medicines. There is an increased likelihood of pack similarity if all the antibiotics in your portfolio are in green cartons.
try to use strong, contrasting colours on packs. Pastel shades work best with black text and darker colours with white text for maximum legibility
extend the use of colour to at least one end flap and one side panel of the outer carton, so that the strength and active ingredient in the medicine is likely to remain visible no matter how the product is stored on the shelf
Who can help?
Some manufacturers have involved healthcare professionals and patients when developing their pack design. Using mock-up shelves to see how packs are stacked and then selected can identify problems that end users may have correctly identifying packs in practice.

If you are thinking about redesigning your packs, you may like to arrange a Scientific Advice Meeting with the Patient Information Quality Unit to present and discuss your proposals. We can provide feedback on pack design, agree a colour chart and help with your submission strategy, so that submitting updated artwork for approval is more streamlined.
Get in touch with us through our website.