The Regulatory Information Service (RIS) was formed in 2006 to act as a main point of contact for industry and their representatives for a range of enquiries - from simple administrative queries right through to complex regulatory queries - and to act as a bridge to our assessment teams.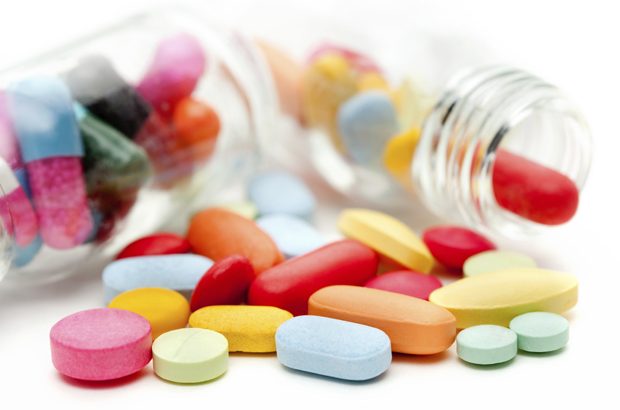 In the spring of 2015, we brought the RIS and 'Mutual Recognition Variations' teams ('MR Var') together under one delivery manager.  The roles may differ, but the two teams had some very strong themes in common - direct interaction with industry, applying regulations, and the opportunity to share regulatory knowledge between the teams.  The outcome over the last 18 months has been a success with the two teams working closer together.
Regular meetings are held with the 'MR Var' team where we discuss each day's work and allocation of workload. The team manages two mailboxes (an industry mailbox & an EU Member State mailbox) and is responsible for the setting of timetables as Reference Member State (RMS) and tracking variations as a Concerned Member State (CMS).  The team process and coordinate approximately 200 emails a day and set and allocate nearly 400 timetables each month.
At these meetings we discuss any issues which might affect the efficiency of the team.  With a high volume of activity, the system has to run smoothly to avoid any impact on procedure timetables or risks the creation of a bottleneck in work.  Structured coordination between internal and external stakeholders is paramount, where exchange of assessment reports, comments, clock stops, clock restarts, and end of procedure notifications within the strict timelines set by the RMS is needed.  Alongside the exchange of documents via email, the team also update the EU Communication Tracking System (CTS), a system used by all the member states to track applications.   Priority procedures (such as variations for the forthcoming seasonal influenza vaccines) are discussed and monitored and, when necessary, matters surrounding validation & assessment are also considered. All are speedily dealt with in a structured manner.
The established nature of the RIS, is reflected in the approximate 600 telephone calls and 1,200 emails we receive each month. Accuracy of responses is important and with this volume of enquiries, which inevitably cover a wide regulatory area, good communication is vital. This is to allow us to both source and relay information within our 5 working day response target.
Areas covered by the team include Initial applications, Variations, Drug Master Files, herbal and homeopathic products and are managed within 3 main regulatory mailboxes.
As with the 'MR Var' team, staying on top of workloads and working in an ever changing regulatory landscape where processes and regulations (National & EU) are constantly changing and being updated, is challenging to say the least. Regular meetings and team presentations help to keep the two teams aware of updates and changes also acting as a platform to share ideas and interact. Some recent examples of topics we have needed to become familiar with include the introduction of electronic communication for Common European Submission Portal (CESP) submissions, the opinion issued by our Borderline division on Cannabidiol (CBD) containing products used for medicinal purpose, and updates to the 'Notice to Applicants' .
I am fortunate enough to edit and commission articles for the Licensing Division (LD)'s internal electronic monthly newsletter, "Licensing Regulatory News", now in its 36th edition. The newsletter acts as an information source for the work of the division (both nationally and world-wide) and is distributed electronically to all LD staff (there are about 270 of us). Articles covered span the agency activities and have ranged from the Early Access to Medicines Scheme (EAMS) and orphan designated products, through to approval of new gene therapies and novel products in the fight against anti-microbial resistance. As editor I keep each edition objective and focussed on regulatory news.
A recent highlight of these newsletters was an interview with an assessor who relayed his 4 year experience of working closely with Chinese colleagues at the China Food and Drug Administration (CFDA) using the UKs guidelines and principles as a basis for the Chinese Government's "first national standard on laboratory animal welfare and ethics".  The work is a step in the right direction for global animal welfare legislation and the collaboration with MHRA is helping CFDA in their quest to join the OECD's (Organisation for Economic Co-operation and Development) Mutual Acceptance of Data for nonclinical studies.  At the same time this was a great personal cultural experience for the assessor.
For two years now I have also been working closely with MHRA's Communications team on a range of projects, one of those is organising Regulatory symposia and events.  The most recent symposium 'Abridged Applications - Minimising deficiencies in new MAA's' was held in November 2016 .  Following on from the success of the event, we are reviewing delegate feedback and how to introduce many of the helpful suggestions and comments into the format and content of further symposia, which may be held throughout 2017.
Also as part of this combined working, I have been involved with the launch of this blog. I am involved in planning detailed articles to provide industry an 'expert insight on the latest regulatory thinking and all aspects of medicines regulation'.  As well as working on the recent Variation Fees Calculator blog post, I have been working on this post, which, I hope will give a better, 'behind the scenes' insight in to one of LD's outward facing units.
Please let me know if there are any other roles or divisions you would like to see featured on Behind the Scenes.