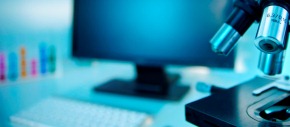 Since its launch in 2012 MHRA's Innovation Office has proved a popular resource with not-for-profit organisations and companies alike. We offer a free and confidential regulatory advice service that is tailored to the needs of each individual who contacts us - the simplest enquiry can involve directing someone to a relevant guideline; the most complex can involve a multidisciplinary meeting with experts from more than one agency.
As regulators it is important that we do our bit to support the development of innovative medicines and medical devices. Many of the enquiries the Innovation Office receives relate to biological medicines and medical devices, although we receive questions about many other types of products too. In fact, one of the most enjoyable aspects of working in the Innovation Office is seeing the sheer range of projects being undertaken that have the potential to improve health in the UK and around the world. Our hope is that by helping innovators navigate the regulatory environment we are bringing the public a step closer to accessing ground breaking new treatments.
It is important to us that from the very first step the Innovation Office is easily accessible. To help enquirers we have developed a user-friendly request form highlighting the key information we need to know about their innovation. For more complex enquiries we also have a designated email address that can be used to provide more detailed information about the innovation. We are very aware that stakeholders need timely advice about their development plans so have set ourselves the aim of responding to enquiries within 20 working days of their submission. In the past year 84% of responses were sent out within this timeframe, and of course we are working hard to improve this further.
When we receive an enquiry we contact our colleagues with expertise in the relevant areas and work together to prepare a response. The Innovation Office has access to experts with great breadth and depth of regulatory knowledge. Many of them are involved in the development of medicine and medical device regulations and are key players in their field. In most cases we are able to provide a written response but we sometimes invite enquirers to meet with us in our London office if the issues raised are more complex and require detailed discussion. Researchers often find that the regulatory advice they receive from the Innovation Office is a valuable starting point from which they go on to request scientific advice to discuss technical aspects of their development plan in more detail.
The Innovation Office is the point of contact for the Regulatory Advice Service for Regenerative Medicines. This service is offered by the Health Research Authority, Human Fertilisation and Embryology Authority, Human Tissue Authority, and MHRA who work together to provide advice and information. Innovators who have questions concerning the regulation of regenerative medicinal products just need to submit their enquiry in the usual way and we will make sure that a consolidated response to their questions is provided.
If you'd like to make use of our Innovation Office, check out the request form and get in touch.