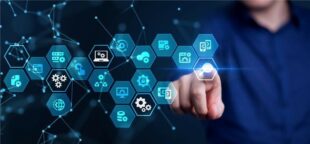 If there was ever a day to reflect on the value of clinical research it is today. The past year has shown more than any other that, quite simply, clinical research saves lives. And UK clinical research has been at the forefront of the global response to COVID-19. That is something we should all be proud of.
Understandably, non-COVID related clinical research activity has suffered globally due to the pandemic. In the UK, great efforts have been made to restart paused studies via the RESTART framework, and at the beginning of 2021 about 70% of all paused studies had restarted. Moving forward, a nationally managed approach to the rapid recovery of multi-centre studies is being put in place which will build on the success of research and learnings during the pandemic.
Against this backdrop, you might be surprised to learn that the number and complexity of applications received by MHRA has increased in the past year. We assessed 55 more trials in 2020 than in 2019. This includes more First-in-Human studies, more Phase 1 studies, more trials with innovative designs, and more advanced therapy clinical trials. I believe this provides optimism that the appetite to conduct innovative clinical trials in the UK remains strong, in anticipation of the full resource capacity to support trial delivery being restored.
In the spirit of this optimism, the MHRA is committed to ensuring the UK remains an attractive place to conduct research, by delivering on the recently published UK-wide vision for the future of clinical research delivery: Saving and improving lives: the future of UK clinical research delivery.
The vision is built around 5 key themes:
Clinical research embedded in the NHS
Patient-centred research
Streamlined, efficient and innovative research
Research enabled by data and digital tools
A sustainable and supported research workforce
The MHRA has been offering streamlined approvals via closer working practices with the UK research ethics services and the HRA for several years, via a combined review service, that includes a single application route, a coordinated review to set timeframes, and a combined UK decision on a trial.
This offers multiple benefits to sponsors in that they can prepare their application within a single system, upload and submit supporting documentation which gets routed automatically to the relevant organisation, and a single communication route via the Integrated Research Application System (IRAS). This streamlining of the approvals system for clinical trials has improved start up times by 30%, according to a major contract research organisation.
To date, 283 initial applications, 592 amendments and 40 end-of-trial notifications have been received through this process and by September 2021, a trial sponsor will be able to manage the complete lifecycle of their trial via IRAS.
From 1 January 2022, the combined review route will become the way that all applications for clinical trials of investigational medicinal products will be submitted, embedding this streamlined and efficient service into business-as-usual.  If you haven't already used this route, I'd really recommend you register now for an account in the new part of IRAS and begin to explore the process via the HRA website.
Our ambitions go further than streamlining the research approvals. The Innovative Licensing and Access Pathway (ILAP) aims to accelerate the time to market, supporting innovative approaches to the safe, timely and efficient development of medicines to improve patient access.  In order to fully realise the value of this pathway, we want to ensure that we integrate the benefits of UK combined working and streamlined research delivery into the 'pull through' ILAP provides for licensing, and most importantly, patient access.
A key facilitator of the UK COVID-19 response has been our support for innovative trial designs.  We provided early engagement and advice services on trial design and conduct, as well as any proposed regulatory flexibilities, to facilitate efficient delivery of research.  Moving forward, working in collaboration will help enhance this offer, not only with the HRA and the NIHR, but via the ILAP partners, to ensure that trials are designed up-front, to deliver 'actionable' evidence and will support both licensing and health technology assessment requirements for patient access.
Remaining a globally attractive centre for clinical trials will be essential moving forward. While we have ambitious and innovative plans for the future, this will not be at the expense of internationally recognised standards; rather, we have an opportunity to be more agile and risk proportionate in our approach, to ensure we remain as a preferred location to place multi-national trials.
Some of our ambitions will need legislation to help realise them. Work is ongoing to develop proposals to improve and update the regulation of clinical trials, including legislative changes to the Medicines for Human Use (Clinical Trials) Regulations 2004, using powers under the Medicines and Medical Devices Act 2021.
We are aiming to ensure better research transparency, risk proportionate regulation, greater accessibility for patients, as well as a legal basis for our streamlined approvals approach. The aim is to help drive more effective delivery of trials, informed by global best practice and harmonisation of key functions.
Look out for a public consultation on our proposals in the summer.
To end, I'd like to say a huge thanks to my team in the MHRA Clinical Trials Unit and to colleagues from across the UK research ecosystem. But most importantly, thank you to the over 1 million participants from across the UK who have volunteered to take part in COVID-19 research in the last year, enabling world-leading research into vaccines and therapeutics.
Happy International Clinical Trials Day!