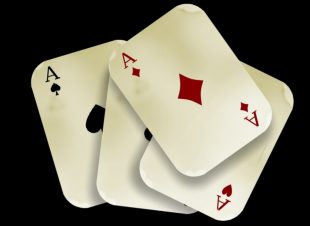 My last blog on 'variations' looked at the importance of choosing the right change code, as there are about 350 in total.  It can also be tricky choosing the correct procedure, whether that's minor (Type IA and Type IB) or major (Type II) variations.
Getting it right first time means less risk of a Request for Further Information (RFI) or Validation Correct Request (VCR) and avoids confusion about what fees you will need to pay.
Change codes have minor procedure types and most change codes also offer an option of a TII procedure or major variation.  Major variations are defined by the Commission Regulation 1234/2008 as a variation "which may have a significant impact on the quality, safety or efficacy of the medicinal product concerned".
Major changes can affect several sections or modules of a marketing authorisation (MA).  The active substance or finished product manufacturing process, product composition, container closure system, patient information updates which are and requires an expert report.
Examples of changes which may have a significant impact on the quality (chapter 'B' of the variations guidance) of an MA include:
deletion or the widening of a significant specification parameter/limit
change which affects a biological/immunological or sterile product
change to a complex manufacturing process/synthesis (terminal sterilisation process)
drug product reformulation
change in product preservative system
a change requiring a product or site inspection
inclusion of a bioequivalence study as part of a data package
change which may affect the delivery of a metered dose for an inhaler
Examples of a clinical change which may have a significant impact on safety or efficacy of a medicinal product (chapter 'C' of the variations guidance) include:
Unlike minor variations, except changes related to Design Spaces, there are no conditions or documentation guides listed for other major change codes in the variations guidance.  Partly this is because of significant and wide-ranging possibilities of the change and supporting data.
It's the applicant's responsibility to submit a data package that contains all the relevant information needed for a thorough and complete assessment and will reduce the possibility of an RFI Request for Information being generated. This data package should support the proposed change or changes in full and be justified in the expert report. Any published papers or references quoted in the application should be included in the supporting data and if the proposed variation is at our request, this letter should also be included in the submission.
TII complex fees apply to a range of major changes and include some of the examples mentioned above.  This is due to the variation being accompanied by extensive and complex data and so the range of fees is based on the extra work involved in the assessment.
To give a flavour, these are examples of complex, quality and clinical changes:
reformulation of the product introducing a novel excipient that has previously not been included in a medicinal product
a new route of synthesis for an active ingredient that has not previously been assessed and a Ph Eur Certificate of Suitability is not available*
new method of sterilisation of the product*
new immediate contact container materials for a sterile product
new active ingredient manufacturer not previously approved to manufacture the active ingredient concerned and who does not hold a Ph Eur Certificate of Suitability for the substance concerned*
flu vaccine – new manufacturer or manufacturing process
reformulation of the product that is supported by a bioavailability study
change in the product's preservative system
change in excipients which significantly affects the pharmaceutical or therapeutic properties
* Specific to the active ingredient
If you have any questions about when to submit a TII variation, please contact the Regulatory Information Service (RIS) at variationqueries@mhra.gov.uk to discuss before you submit.